Who is MacSchneider?
Johannes Schneider has been providing top quality e-learning services since 2001 when he founded Webducation GmbH. He won provider of the year in 2013 and sold the company shortly after to Know How! AG. In 2018 he is setting out for new horizons offering businesses and organizations guidance on their journey to the digital land.
Digital Learning Content ...
Content that works. Content that is beautiful. Content that can be easily changed. Content that keeps abreast of the digitization of your business. So, take us and our experience in learning with you as you journey into the future.
... Combining speed!
We introduce Rapid Prototyping into the world of digital learning. If you appreciate swift implementation, if you prefer "to have a look at it" at an early stage, MacSchneider is your partner of choice. It's instructional design at its best.
With amore ...
Learners are curious, vulnerable, naive, defiant, making you pull your hair out at times – and sweet in a way. You just can't help loving them! And that's what we do! In fact, we have been doing so since 2001: Our heart beats for learner!
And getting it right this time!
There is something awkward about many eLearning concepts with their nineties patina (except that they lack the latter's retro charm). Now, if you have content which apart from looking good is supposed to lend itself to rapid maintenance, maybe we should talk.
LIFE IS A CHANGE REQUEST.
That changes are more a rule than an exception is one of the most important insights at the beginning of this millennium.
A permanent change request is an opportunity, a competitive condition and a challenge. We believe that with our skills and many years of experience in many educational projects, we can make a valuable contribution when it comes to supporting modern companies with the appropriate learning methods. We do this undogmatically and humbly. After all, what the industry has just achieved leaves us learning providers astonished. And this is how we learn from you customers.
We provide excellent results in the areas of web-based training, social learning, mobile learning, interactive video, 3D game development, gamification and much more. From the Learning Eco System to Microlearning we put together smart solutions so that your users can also marvel at your learning offer.
Thinks up the most amazing things to the benefit of users.
more
Johannes "Mac" Schneider
Change Manager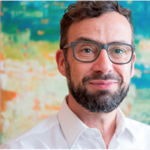 Denkt in Bildern und macht angeblich absichtlich Rechtschreibfehler in seine Designs rein.
Dipl. Designer Mag. Ivo Monnerjahn
Art Director, User Experience Designer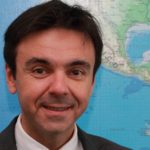 Internationale Projekte, Trainingsentwicklung und Konzeption.
Dr. Luis Gaya-Pique
International Projects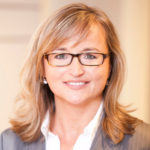 Hochschuldidaktik, MA- und Kundenbefragung, Soft Skills, Qualitätsmanagement
Prof. Dr. Diplom-Kauffrau Susanne Steimer
Beratung, Konzeption und Evaluation Ihrer Trainingsprojekte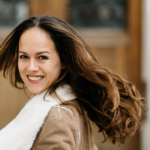 Hat nicht nur Literaturwissenschaft studiert, sondern kann das auch.
Mag.a Janina Jonas
Texterin, Bloggerin, Surferin
Bringt Ihre Personalentwicklung ins VR-Zeitalter. Achtung! Höchst immersiv!
Mag. Thomas Dorner
FK-Coach und VR-Spezialist
Schreibt, entwickelt, trainiert, erzählt und berät zu (E-)Learning und Storytelling
Dipl.-Kfm. Jörg Poedtke
Kundenberater und Coach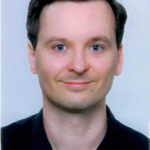 Content Management Systeme – TYPO3, WordPress
Mag. Georg Demcisin
Developing & Coding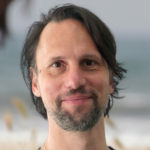 Designed Sheets und Templates mit Style, in time, sauber und ready to use.
Wolfgang Loibl
Webdesign, Templateentwicklung, CCS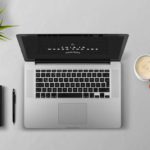 What does it take to make a good film? First, a good storyboard; second, a good storyboard; and third, a good storyboard!
contact
And you too!
Concept & visual ideas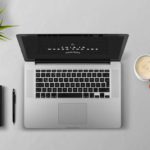 You're already bored with those old authoring tools? So are we! If you are conversant with modern technology, and take an interest in learning, join us!
contact
We want you!
Programming done the proper way!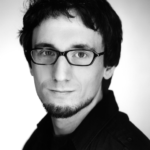 Writes the lines no user will ever see.
more
Matthias Löschenkohl
Coding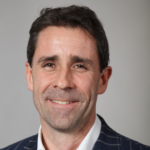 Film production, camera, cut, speaker, script, allroundgenius when it comes to video.
more
Dr. Philip Moran
Video Manager
Visualizes the True, the Good, and the Beautiful, and puts pictures into motion.
more
Victoria Segovia
Multimedia Artist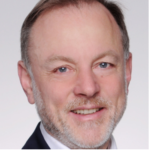 An agile and reliable calm anchor in a rapidly changing world.
"Sir" Denny Seiger
Consulting
Entrepreneur and IT-Specialist with focus on medicine – and didactics.
Dr. Christoph Berdenich
IT & Medical Consulting
Magician of communication is connecting worlds.
Dr. Rita Carvalho
Intercultural Consulting
Always kind and friendly, she leads the team to achieve the desired goal.
more
Nataša Vizin
Project Manager
Wishing a prosperous Year of the Dog from Vienna! Wang!
read more
CONTACT US!
Let us know how we can help and we'll get back to you as soon as possible.
address
Praterstrasse 48/9
1020 Vienna, Austria
contact
E-Mail: request@macschneider.at
Offife: ‭+43 1 969 4680‬
Mobile: +43 699 111 07211
If you send the data entered in the contact form by clicking on the send button, you agree that we will use your data to answer your inquiry, to contact you or to establish a possible business relationship. A transfer to third parties does not take place unless applicable data protection regulations justify a transfer or we are legally obliged to do so.
You can revoke your consent at any time with effect for the future at request@macschneider.at In the event of revocation, your data will be deleted immediately. Your data will otherwise be deleted when we have processed your request, no business relationship has been established or the purpose of storage has ceased. You can inform yourself at any time about the data stored about your person. Further information on data protection can also be found in the data protection declaration of this website.